Approximately $49B went out to about 900,000 businesses through the program. Officials say 21% of the businesses have fully repaid as of May 31, 2023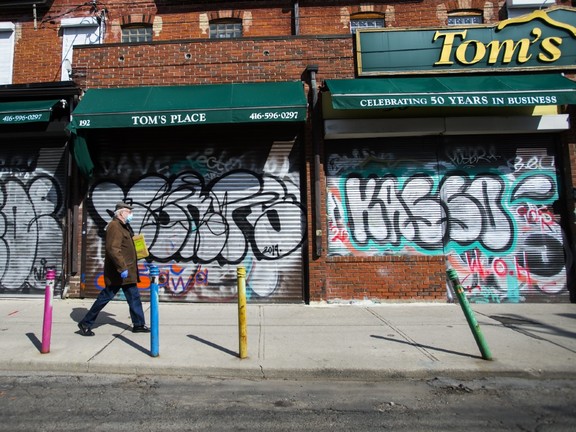 Article content
OTTAWA — The federal government needs to extend the deadline for small businesses to repay pandemic loans, the New Democrats and a national association representing small businesses said this week.
Article content
The Canadian Federation of Independent Business said nearly a fifth of small businesses are at risk of closure without another extension on the repayment of their Canada Emergency Business Account loans.
Article content
But an economist is cautioning against the move, saying taxpayers shouldn't subsidize businesses that are still struggling to pay back the loans more than three years since the pandemic hit.
During the pandemic, the loans provided up to $60,000 in interest-free loans to small businesses and not-for-profits. The deadline for repaying these loans was extended last year to December 31, 2023, to ease pressure on businesses still recovering from the pandemic.
Now, both the NDP and the Canadian Federation of Independent Business want the deadline to be extended again.
Article content
"While the NDP was glad to see the government listen to calls to extend the original repayment deadline, a second extension giving Canada's small businesses more time to get back on their feet is needed," NDP small business critic Richard Cannings wrote to Finance Minister Chrystia Freeland on Monday.
"There is a real risk that many will not be able to stay afloat, and a substantial portion of that debt will never be repaid."
The government's $50-billion loan program is coming due, but many businesses can't pay

Small businesses hopeful federal government will retool loan program
Businesses that pay back their loans by the end of the year are eligible to have up to a third of their loans forgiven. Those that don't would see their debts converted to a two-year loan with an interest of five per cent annually.
Article content
Approximately $49 billion went out to about 900,000 businesses through the program. A spokeswoman for Freeland's office said 21 per cent of the businesses fully repaid their loans as of May 31, 2023.
Miles Corak, an economics professor at City University of New York, said the request for another extension should give pause to policy makers interested in promoting productivity growth.
"If after three years, these firms are not in a position to repay loans that they took out voluntarily under a clear set of rules… they clearly are not able to meet the rigorous demands of a competitive market," he said.
Corak said when poor businesses close down, they make way for other businesses that can do a better job.
Data from Statistics Canada shows about 40,000 businesses closing every month, and a similar number of businesses opening.
Article content
Although federal parties have squabbled over pandemic support programs, elected officials from all parties are often sympathetic to the plight of small businesses, as they argue these businesses make up a large part of the Canadian economy.
According to statistics from Innovation, Science and Economic Development Canada, small businesses employ more than two-thirds of private-sector workers in the country as of 2021. A business is considered to be "small" if it employs fewer than 100 people.
Pattern said industrial policy in the country should focus on helping small businesses grow and scale up. Instead, current tax policies are anti-growth because they reward businesses for being small, he said.
"Much of the government's current tax policy toward small businesses, and CEBA is just one example of it, are basically in some measure turning small businesses into a bit of a tax haven, and creating incentives to stay small," Corak said.